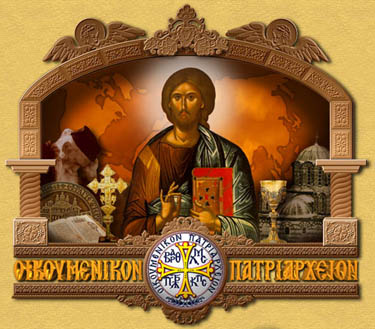 HOLY UKRAINIAN AUTOCEPHALIC ORTHODOX CHURCH IN EXILE
UKRAINS'KA AVTOKEFAL'NA PRAVOSLAVNA TSERKVA

Founding Member in 1960- Standing Conference of Canonical Orthodox Bishops in America (SCOBA)
Commemorating the Ecumenical Patriarchate of Constantinople


The splendid traditions of Ukraine, as well as of , ar ethe heritage of our jurisidiction. As the emissaries of Saint Vladimir came to to the Greeks at Aghia Sophia and by this were converted to Holy Orthodoxy, likewise through Archbishop HARALAMPIJ, an ethnic Greek, the light of Christ's Orthodoxy shines once again for the Ukrainian people. Our jurisdiction incorporates peoples of Slavic backgrounds as well as converts. Our main focus is Christ and His Holy Orthodox Faith. We acknowledge the Ecumenical Patriarchate and the person of His All Holiness, Ecumenical Patriarch BARTHOLOMAIOS. The Great Church of Christ, Constantinople is indeed the loving Mother Church of all Ukrainians.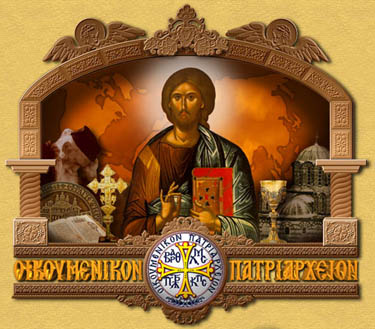 BARTHOLOMEW
by His Eminence, Metropolitan Sotirios, Greek Orthodox Metropolis of Canada
Most Holy Father, you are the honourable offspring of
Imvros,
Successor of St. Andrew,
Of all the Orthodox, you are the first Hierarch.
You are in the image of Christ, and it is His position you hold,
of Prophet, Hierarch and King together.
With an Orthodox mind and spirit, you live and reign as
Patriarch,
Guiding the Oikoumene, as Christ leads you.
Even though you speak seven languages, your speech is but one,
Truth, sincerity, love, and friendship.
You respect the spiritual and material realms, you love the
environment,
All the world honours you, and notices your passing.
You are the summit of Orthodoxy, and father of us all,
You have come from Constantinople, and are the praise of
Patriarchs.
Canada welcomes you with open arms,
Most Holy Father, raise your sacred hands,
Bless your spiritual children, and all our land,
May God grant you Many Years, O Master!
With the Cross, proceed onwards.
HISTORY OF OUR ARCHDIOCESE
SCOBA MEMBERSHIP AND LETTERS OF BLESSING FROM ECUMENICAL PATRIARCHATE OF CONSTANTINOPLE AND EXARCHS IN AMERICA
Archdiocese of Tarpon Springs and West Palm Beach
Australasian Archdiocese
His Grace, Bishop GEORGE
Agreement Joint Venture Consortium of St. Michael Evangelical Orthodox Church/Seminary College, and Ukrainian National Orthodox Church/Blessings of Kiev
ECUMENICAL PATRIARCHATE OF CONSTANTINOPLE
Ukrainian Orthodox Church of the USA
Ukrainian Orthodox Church of Canada
Ukrainian Organizations and News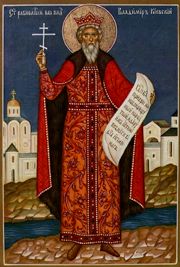 SLAVA ISUSU CHRISTU! SLAVA NA VYKI!